Back last year, I did a big recap post, going over the highs and lows of my screenwriting efforts. 2019 had been a year of halves: a quiet first was followed by a busy and exciting second. I got to visit Coronation Street, met some new contacts and got signed to prep Never the Bride. With that high, I set out to make 2020 the big push: get representation, score another broadcast credit and set up the pieces for future gigs.
Oh, little did I know...
Jan-Mar (Winter): Like with last year, the year began earnestly enough. I sent out my 1950s period drama spec, which had netted me the Corrie placement last year, with the intent of placing on shadow schemes, as well as attaining referrals to show to an agent. I went about my usual routine of setting up more meetings with development folk at various production companies, while also keeping an eye out for new schemes.

Then, Covid happened, and everything came to a screeching halt. Well, almost: one of the few upsides was that development people were still working and, with shows not being greenlit or proceeding in any fashion, it meant they had more time to read scripts. Indeed, I got some of my fastest responses and turnaround in this period, with agents consistently showing interest and asking for reads.

Apr-Jun (Spring): One of the most surreal chapters of my life. Each day blended into the next in one long haze. I was sending out stuff, as mentioned, but time felt utterly meaningless. Writing, likewise, suffered greatly. The siren call of vegging out on Youtube was often too great at times, and the sudden evaporation of work did little to counter it.

I'm usually a machine, able to reliably turn around a script in, give or take, a week. That's how it's been the last few years. Now, that same script would take close to a month to get into any sort of shape, because of how 'out of it' I was. I wanted to do it; I had the enthusiasm and the ideas, but not the drive. When the world looked to be on such a knife-edge, it had me even questioning at points 'why bother?' It was the lowest I had felt since circa 2016, when everything fell apart on the animation project.
However, it wasn't a complete wash: Never the Bride took a big step forward when, after rewriting the series treatment, I got given the go-ahead to write the pilot script. Escaping to the dark, twisted and goofy world of Paul's books did help me get somewhat in the groove.
Jul-Sept (Summer): Getting back on the bike and writing proved to be a challenge. I made several attempts when I wasn't working on Never the Bride, which I sent off in August. In the end, I managed to eek out a new draft on a first part of a three-part drama serial about a Spanish-British family coming to terms with an ugly past. It felt good just to have something, anything, down on the page in front of me: clicking 'Save As PDF' when I was done on Final Draft like some Olympic achievement.

By this time, however, the agent race had cooled significantly - rejections came aplenty, though it was more down to the agents needing to prioritize existing clients, rather than due to poor work on my part. indeed, I received consistently enthusiastic and strong comments on my spec, which was a silver lining. Given I had tried to get an agent last year for a time, and was likewise met with no success, I was much more mentally fortified to deal with rejection this time. Indeed, it's important to remember none of this is personal - just wrong place, wrong time.

Oct-Dec (Winter again): Like poetry, time rhymed as the winter became so much like last year's: After so much fuss and bother, new opportunities began to manifest that gave 2020 a shot in the arm. I finally landed my first agent, Andy Townsend, in rather quick fashion after getting a referral from Toby Bruce at Dancing Ledge Productions; I then secured a place on the BBC New Voices Festival, a development opp for writers in children's television. The two day festival was very informative, stuffed with seminars from producers and script editors at CBBC and Cbeebies. The best part, for me, was a talk on animation by Andrew Burrell, of Danger Mouse, Demon Headmaster and Disenchantment fame. He brought a self-deprecating humour to the presentation that endeared him to all of us: plus, he was hugely detailed on his process of writing a script.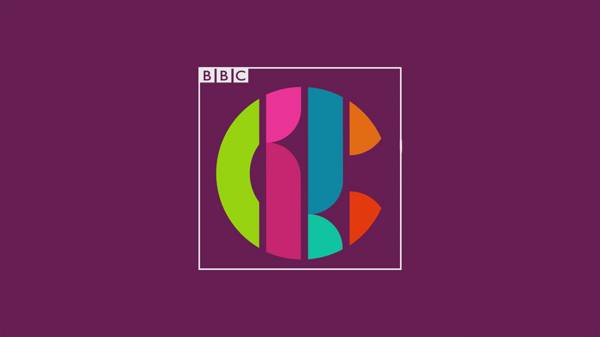 With the talks done, we were all sent a range of opportunities to apply for: joining writers rooms on several new shows; commissions on podcasts and webseries like My DG; mentorships with production companies; even the chance to work on a new Christmas Ballet to be broadcast on Cbeebies next year. I've been applying for the three I wanted, so now have to wait and see. Beyond that, me and Andy began reaching out to places, with several (hopeful) new projects next year looking for writers.
For all the things that can be said of 2020 (many with very colourful and fiery language), I can at least say it wasn't boring: scary, worrisome and annoying, to be sure, but never lacking in something to occupy my mind. Even if it wasn't the way I expected, or wanted, things to happen, I still achieved my main goals this year: secure representation and find new commissions. It serves as a reminder that you can get to where you want to be in your career: just be mindful of all sorts of left-turns and diversions that will get you there.